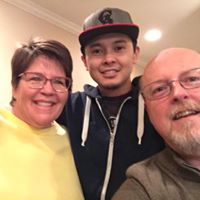 Our partnership with Glen and Kelly Nelson was aimed at finding the perfect property within the South Corona community. As soon as our search began, Glen and Kelly's knowledge of the area became evident. We were guided through the many neighborhoods and parks that make up the overall community and Glen and Kelly knew the specific details pertaining to each. After only a few months, we were thrilled to find the perfect property and a place that we are blessed to call home.

Glen and Kelly made the perfect team. They were knowledgeable, dependable, and most of all caring. I would recommend this dynamic duo to anyone looking to purchase a home and will surely call on them for any of our future real estate needs.

Thank you Glen and Kelly!


— Andrew Medina